"For each new morning with its light,
For rest and shelter of the night,
For health and food, for love and friends,
For everything Thy goodness sends."
~Ralph Waldo Emerson
We have a small family, (4 members to be exact!) so at Thanksgiving, it fills my heart with joy to invite friends to my table to fill the room with laughter and love. According to what traditionally is known as "The First Thanksgiving," the 1621 feast between the Pilgrims and the Wampanoag indians consisted of turkey, waterfowl, venison, fish, lobster, clams, berries, fruit, pumpkin and squash. Keeping with tradition, my menu this year includes roast turkey and stuffing (not to be confused with dressing),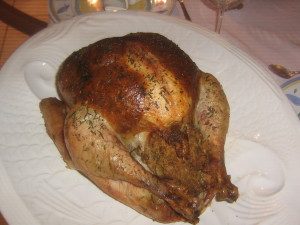 whipped potatoes and gravy (not to be confused with mashed), cranberry sauce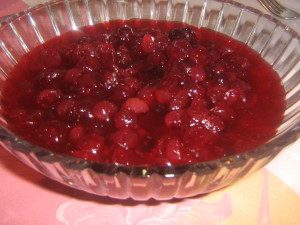 (not to be confused with Cranberry jelly), scalloped oysters,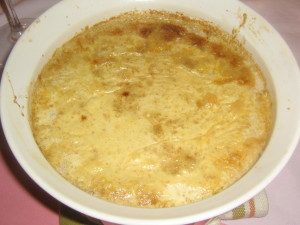 green bean casserole,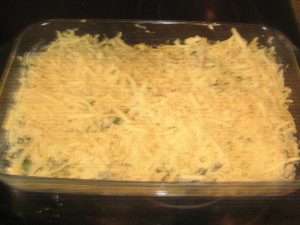 apple pie with rosemary and thyme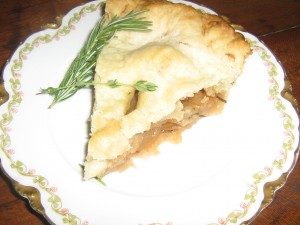 and to wash it all down with, an ice-cold Gewürztraminer to go with the turkey, champagne with the apple pie and some roasted chestnuts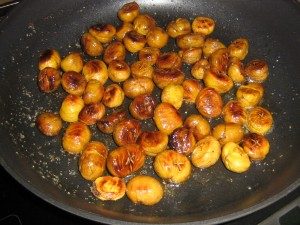 with sparkling apple cider to nibble on while waiting to sit down. This may sound like a huge undertaking to some, however, with a few little tricks, this meal can be accomplished stress-free. I start two days in advance to get the grocery shopping done. Then I peel the chestnuts, and make the cranberries.